"We have been there for over six years with our two children and we love it. Just great people who care and love the kids. Its not a business (they're a not-for-profit center) it truly is all about the kids. The rooms are always clean, which is one of my sticking points. The staff are highly devoted and have been there for a long time... It shows the dedication and love they have for the center. They take part timers even for infants and are very flexible with schedules... You can't beat it period - certainly not for the money."

- submitted by by eric0d at Citysearch

"Great Day Care: I have had two kids over the span of eight years go through this wonderful day care center. Great long-tenured staff, low cost, and it is not-for-profit which assures that they are not in for the money! My kids have benefited so much from the Center and my son's kindergarten teacher has marveled at how much more advanced he is than some others his age - both academically and socially."

- submitted by Bobalooey on Yahoo! Local

"What a fantastic place for your children to go! Our daughter was at the center for 4 years, and we would recommend it to all. The staff is long-term and very nurturing to the children. It is well run, clean, and offers excellent Pre-K education. Our daughter is now in Kindergarten, and we know she is very well adjusted thanks to the teachers and directors of this center. Children's Circle is a wonderful place for your child to learn and grow!"

- submitted by mom2avr on Yahoo! Local

"I like this place a lot. Caring staff, comfortable environment, very personal. Accommodating to special diets. I trust my kid there."

- submitted by VS on Yahoo! Local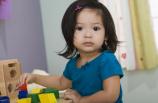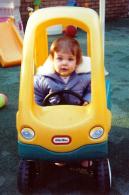 we have a long history of preparing children

  not just for a successful kindergarten experience,

     but to be…

"One of the physical aspects of Children's Circle that is unique compared to other Centers in the area is their use of 'vision panels' between classrooms. You can be in the infant room, and you can literally see through three other classrooms.

If an emergency happens in one room, almost immediately three more sets of teachers can be alerted. As a parent sending my first baby to daycare, I truly appreciated that added sense of security. This place has thought of everything!"

- submitted by momto3YIKES